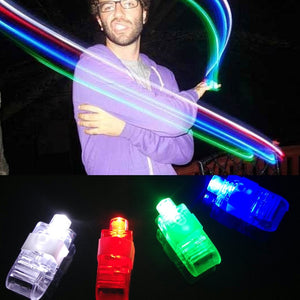 Sometimes you just need a few glow toys to get the party started.
These bright finger lights do exactly that.
Bring out your dopest dance moves and give the most epic light shows with your choice of 4 colors. Will you choose the blue, green, red, or white lights?
Limited quantity available... Order now while supplies last!