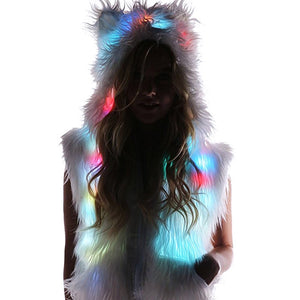 You know festivals are better when the lights are on point.
That's why you and this vest are sooo good together. 
You both get it.
Keep your light game strong with a comfy LED faux fur vest that loves to glow with the flow. Just like you ; )
Order now while supplies last! Limited quantity available...